Climate finance: Canadian successes
Windiga Energy capitalizes on renewable energy opportunities
Opportunities in the renewable energy sector
The renewable energy (RE) potential in Africa is estimated at 1,100 gigawatts (GW) for solar power, 350 GW for hydropower and over 100 GW for wind power. African countries are beginning to attract major solar investment, with Algeria (over 170 megawatts [MW]), South Africa (over 500 MW) and Zambia leading the way. The potential for investments in clean energy infrastructure projects is nearly $783 billion by 2030, according to a study by the World Bank. Canadian companies are tapping into this potential by developing innovative financing packages and partnerships. Examples include CPCS Ventures (Nigeria, Uganda and Zambia), JCM Power (Pakistan, Honduras and Malawi) and Windiga Energy (Burkina Faso, Ghana, Senegal, Nigeria, Malawi and Cameroon).
Case study: Windiga Energy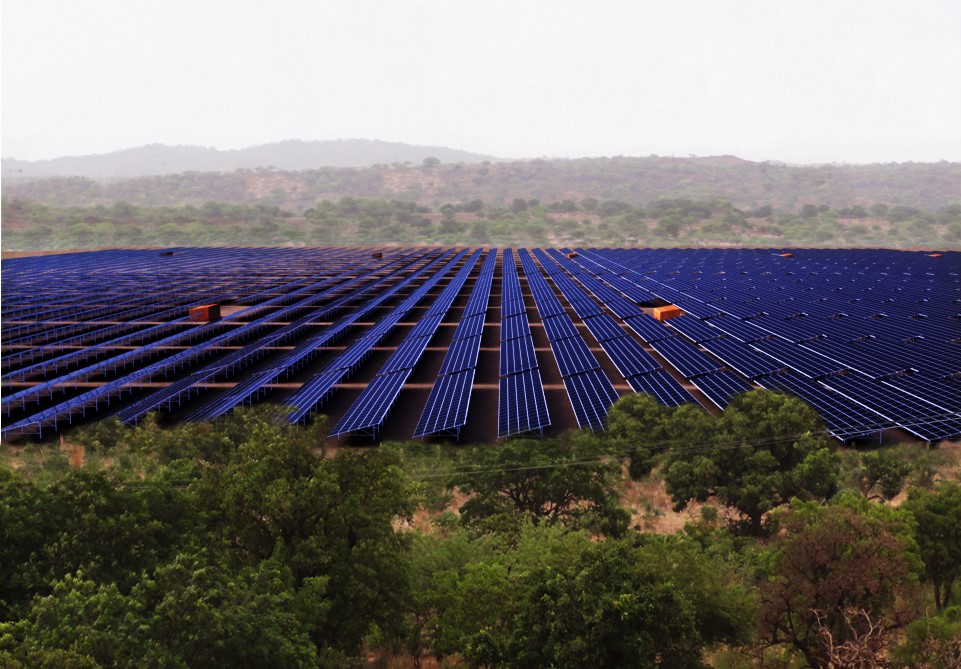 As an independent power producer, Windiga Energy develops and operates RE projects in Africa, mainly focusing on solar energy and micro-hydro. Windiga Energy is currently working on photovoltaic power plant projects in Burkina Faso, Ghana, Senegal, Nigeria, Malawi and Cameroon. For example, in Ghana, the project foresees the construction and operation of a 20 MW ground-mounted solar plant.
In the first stage of project development, Windiga Energy successfully accessed different sources of public financing, which helped them complete the due diligence requirements of their main financing partners (e.g. banks), as well as to undertake the technical and social assessments required by governments and financial institutions.
These initial financial partners included the Sustainable Energy Fund for Africa, administered by the African Development Bank, and the Emerging Africa Infrastructure Fund, which is funded by a group of governments and private banks (e.g. Standard Bank, Standard Chartered Bank). Other companies have worked with investors, such as NORFUND and InfraCo Africa, a subsidiary of the Private Infrastructure Development Group (PIDG). The PIDG is a public-private partnership that includes a group of developed country donors (e.g. Sweden, Norway, Germany, Australia) and a set of subsidiary companies created specifically to channel financing toward sustainable infrastructure.
Other agencies offering support for the start-up phase of RE projects include the Renewable Energy Performance Platform, which is financed by the United Kingdom and the PIDG, or the Seed Capital Assistance Facility, another mechanism that helps alleviate the financial burden of project development. Another organization providing grant funding is the European Union Africa Infrastructure Trust Fund. These organizations all share the same mission: to lift the barriers to private sector investment toward low-carbon sectors in developing countries by offering technical assistance, loans—often at highly concessional terms—or grants to project proponents.
Financing for the execution phase once construction begins can be obtained from sources ranging from traditional investment partners, such as banks, to institutions, which provide financing for projects that deliver climate change mitigation and adaptation benefits (referred to as "climate finance"). In Burkina Faso, Windiga Energy mobilized financing from the International Finance Corporation (IFC) in the form of a senior loan and risk management products (interest and cross-currency swaps), which has been followed by a second senior loan, from the IFC Canada Climate Change Program. Other Canadian companies have mobilized financing from the U.S. Trade and Development Agency, the Overseas Private Investment Corporation (U.S.) and the African Development Bank.
Opportunities, risks and success factors
The RE market is growing tremendously, creating many opportunities for Canadian project developers and RE suppliers to grow their businesses. Companies working in developing countries need to be aware of the risks, both financial and technical, which can result in higher transaction costs and need to be factored into any business strategy. These include:
government changes and political instability that could slow activity in public administrations, creating delays for contract signatures and sometimes calling into question previous government commitments, contracts and pledges;
legal constraints, such as legal reforms, that allow private sector activities in the RE markets, which is the case mainly in countries that are working with the private sector for the first time; and
complex procedures involved in mounting projects involving multiple partners, including meeting all eligibility and safeguard requirements, ensuring reporting obligations are met, managing multiple financing flows and assuring technical quality of services and goods.
Companies have found strategies to mitigate these risks. These include:
strong partnerships with a host-country-based firm and ensuring agreements are in place for energy to be sold to local utilities and power purchasers;
longer-term outlook as most RE projects require intensive development phases and the creation of complex financing packages that blend public and private finance;
upstream climate financing and technical assistance provided by development partners, multilateral development institutions and governments, which can help reduce these risks and remove these barriers;
consortium building and partnering with other Canadian firms with previous or complementary experience in the target market to provide valuable insights and knowledge;
active use of Canada's trade commissioners in the host countries;
guidance and advice from senior financing partners (e.g. multilateral development banks);
project design that explicitly meets the environmental and social targets of the funders (e.g. job creation, gender equity, supporting sustainability goals);
networking and presence at trade shows, RE events and climate change forums; and
partnering with companies already active in target countries.
---
Tools
Power Africa has a database, Power Africa Toolbox Filter, that lists 169 different types of funds and organizations that can support companies seeking grants, technical assistance and transaction advice for developing RE in Africa.
Africa–EU Renewable Energy Cooperation Programme has a searchable database of 38 funds for RE in Africa in addition to market information.
Learn more about climate finance at the Canadian Trade Commissioner Service.
Connect with us
The Canadian Trade Commissioner Service has more than 160 offices around the world with dedicated officers available to assist you with international trade activities. Specialized assistance is available for climate finance.
Canadian RE companies that are active, or could be potential partners, in developing markets:
Liberty Power (formerly Algonquin Power)