Tech Start-Ups Get There Faster in Boston
Technology start-up companies with even the most compelling products and services can benefit from advice, mentorship and financing to bring their offerings to global markets and gain success there.
Companies participating in the Canadian Technology Accelerator in Boston (CTA@Boston) can get this kind of help from top-notch sources, starting from the moment they hit the ground. CTA@Boston gives start-ups important tips and insights, helps them connect with key contacts, and access funding and assistance to commercialize. Ultimately, it helps them scale-up and make a splash in the world.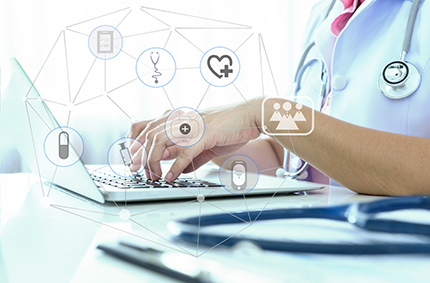 For Boondoc Technologies Inc. the award-winning CTA@Boston program provided by the Canadian Trade Commissioner Service (TCS) includes these services and more.
The Halifax, N.S. company makes a flagship product called The Rounds, a secure collaborative social network for health-care professionals.
"It seemed too good to be true," says Blair Ryan, founder and CEO of the company, noting that the relationship it formed with Microsoft for Startups through CTA@Boston's corporate partnership program has given Boondoc its technology platform and future opportunities through continued participation in Microsoft's startup marketplace.
Ryan started Boondoc in 2012 after doing research for a master of business administration (MBA) program, and having had medical problems himself, where he realized that it was important to facilitate confidential collaboration among doctors. He set about developing technology that would provide faster access to information, trends and insights for physicians, ultimately saving them time and improving lives.
With the company's first product, The Rounds, currently on the market in Canada, the goal is to expand internationally, enhance its offerings to medical conferences and pharmaceutical information, for example, as well as to extend the model to other users, such as a similar product for lawyers.
Participating in CTA@Boston for four months in 2016 gave the company valuable insight, especially given its large number of mentorships and the proximity to key contacts, says Michael Hunter, vice-president of engineering at Boondoc.
"When you look out the windows you can see most of the major pharmaceutical contacts right around you," says Hunter, noting that with the mentorships and networking available through the program, taking advantage of it "is pretty much a no-brainer."
The company, which has 13 employees, plans to expand the technology to push out content to users, such as information from pharmaceutical companies, he says, while doctors could also attend "virtual conferences" via its network.
Hunter says a major advantage of CTA@Boston is the relationship it brought with Microsoft, which has given the company three years of service on its MSBizSpark platform for free. "That really is a huge help for a start-up."
Joshua Drew, the senior technical evangelist on the Microsoft for Startups team, who runs the company's engagement with startups in the Boston and New England area, says that Microsoft's work with the CTA over the past two years "has been very beneficial". Microsoft, which was introduced to the CTA by the trade commissioners in Boston, provides free cloud services to CTA companies for up to three years.
Drew says the CTA does an excellent job at facilitating the inclusion of companies with maturing business models "and that have clear perspective in their future, which bodes well for the alignment to Microsoft and its start-ups programs."
Microsoft's collaborations with CTA companies have varied, based on what each start-up needs, he says. "In some cases, it is a few phone calls and the start-up is up and running. In other cases, it is technical case studies, hackathons, connections to internal development teams and more. We provide the free services and if start-ups need a bit more, we figure out a way to make it work."
Microsoft has "had great success with Canadian tech companies," he says. "The CTA companies have had strong leadership, top-notch talent and great ideas."
The three-year Microsoft for Startups sponsorship is beneficial because "every company in today's world should have a cloud infrastructure," Drew points out. "The days of server rooms are over. Scaling-up to meet customer demand, as well as keeping staffing light to control any overhead, is key for a start-up."
By keeping the cost of the cloud to a minimum, Drew adds, start-ups can focus on product and business development. He notes that The Rounds and other platform-as-a-service companies can take advantage of Microsoft's services immediately, from data backups and storage to scaling for many users.
Boondoc Technologies, which has been in the CTA@Boston and the Microsoft program since October, faced technical issues in changing over to the Microsoft cloud, but benefitted from its sponsorship as well as technical support for The Rounds.
"The next step of our engagement after a start-up is up and running is to ask 'how can we help more? Is it more technical help or is it connections to internal teams?'" Drew explains. Microsoft also showcases products such as The Rounds at events and among its web properties.
Companies that participate in the CTA "are great to work with," Drew adds. "They have been some of the more successful companies in terms of our cloud program. We look forward to continuing the partnership we have with the CTA."
Susan Ahern, a trade commissioner and coordinator of CTA@Boston, developed the CTA@Boston corporate partnership program in 2016, which she says is a $10-million value to clients. Other CTA@Boston corporate partners include HubSpot, MathWorks, one of the top private technology companies in the world, and SendGrid.
Additional program benefits include the Canadian Mentoring Service from the Canadian Entrepreneurs in New England (CENE). Under the program, more than 90 locally accomplished Canadian executives team mentor each client, providing market insights and strategic advice from what they have learned along the way. "We have a world class mentoring program and our mentors' only desires are to help our clients and to help Canada succeed," she says.
The CTA@Boston program provides selected Canadian companies with a four-month residency that includes office space at the Cambridge Innovation Center (CIC) in Kendall Square in Cambridge, Massachusetts. In addition to office space and individualized mentor teams, participating companies receive introductions to local industry leaders, venture capitalists and other key resources.
"It just validates you," Ahern says. "It's a different world here."
Participating companies come from across Canada in a variety of industries, including information and communication technologies, life sciences, advanced manufacturing, robotics, clean tech and emerging food technologies.
The collaboration and connections with Microsoft "is a huge win for our clients," Ahern says. "Suddenly, you have one of the top global companies in the world supporting you." Meanwhile, Microsoft also benefits from the program. "We bring a flow of Canadian technology to them on an ongoing basis," she says, noting that "Canadian technology is really well-regarded in this ecosystem."
The Massachusetts Institute of Technology and a range of companies and hospitals are on board with CTA@Boston, Ahern says, while the square mile around the Cambridge Innovation Center where it is housed is home to about 2,000 technology companies.
It can be challenging for companies to participate in CTA@Boston, which was awarded the global recognition of 2016 Accelerator Program of the Year by the International Business Innovation Association, "You have to want to be a global company," Ahern comments. "We can help you get there faster than you can imagine."
Hunter says that Boondoc participated in the CTA@Boston's Unpacked Weekend, which brings in a lineup of experts, advisors and influential people. The CTA also organized a round of "speed dating" with top people in health care in Boston, not to mention offering assistance, advice, pitch-coaching, "hugely helpful connections" with different health organizations and hospitals as well as discussions about expansion into the United States.
Challenges for Boondoc include ensuring that its products meet governance and security protocols, he says. He advises companies such as his to look for all possibilities to enhance and increase their business. "I would suggest aiming big," he remarks. "Our user base is only so large, so at some point you start plateauing."
Ryan says it can also be hard for a small company to manage major growth and transition. "You might start moving really, really fast," he says, noting that a start-up like his needs all the opportunities it can get, such as the CTA@Boston. "We're very comfortable with our approach now," he adds.
Subscribe to: E-magazine and RSS Feed

Use #CanadExport
Date Modified: